PlayStation Australia has shared some exciting details about the immense future of The Last of Us including, The Last of Us on HBO, the latest on the upcoming online experience and the announcement of a complete remake of The Last of Us on PS5 and in development for PC.
To date, The Last of Us Part II has sold more than 10 million copies globally, thanks to the immense support from the gaming community and with that in mind, the companies have plenty more to come for the fans of the mega-hit franchise.
The Last of Us – Standalone Multiplayer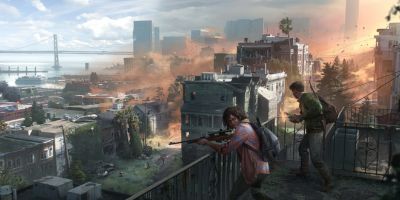 PlayStation shared this piece of concept art from the upcoming multiplayer experience currently in development.
Naughty Dog is growing the studio significantly to ensure it builds this full-scale, standalone game, with its massive scope and immense world.
The aim is to keep it at the level that fans have come to expect from The Last of Us and Naughty Dog. More details soon.
The Last of Us on HBO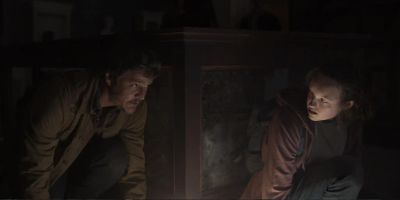 From the beginning, the original vision for The Last of Us' story was cinematic and character-driven, and HBO enthusiastically continued the spirit of that same vision to bring this story to TV screens worldwide.
The series is helmed by Craig Mazin, Creator and Writer of Chernobyl, in tandem with Executive Producer Carolyn Strauss and Neil Druckmann.
The Last of Us on TV will star The Mandalorian's Pedro Pascal as Joel and Game of Thrones' Bella Ramsey as Ellie. The incredible cast and crew strove to ensure a faithful retelling of the story and its intricately detailed world.
The worlds of video games and television continue to overlap as Ashley Johnson and Troy Baker, Ellie and Joel's in-game actors respectively, join the cast in major roles. The team cannot wait to see them on-screen along with new and longtime fans of The Last of Us.
The Last of Us Part I – Remake
The original game was released nearly 10 years ago and since then there have been giant leaps in technology and hardware that allows the limits of visual fidelity and interactivity to be pushed.
The teams are currently working on a complete remake of The Last of Us set to release as soon as September 2, 2022, for the PlayStation 5 console and is currently in development for PC.
By Implementing modernised gameplay, improved controls, and expanded accessibility options in this single-player experience it will allow even more individuals to enjoy the game.
Effects, exploration, and combat have all been enhanced. Leveraging the PS5's powerful hardware, 3D Audio, haptics and adaptive triggers have also been implemented. Both returning fans and new players alike will have the new opportunity to experience both The Last of Us Part I and its prequel story Left Behind in a whole new way.
Although there's no announcement of part 3, the future of The Last of Us is certainly full of life.