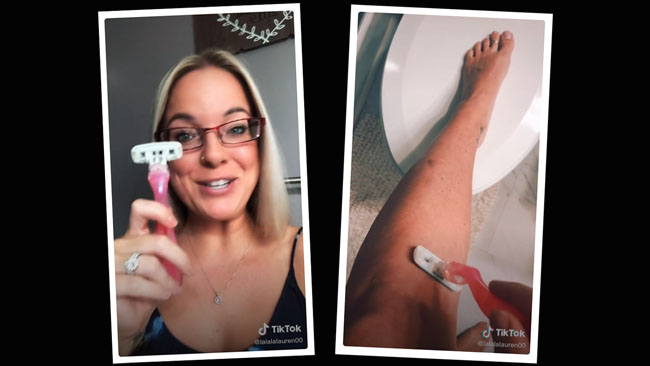 If you shave your legs, you'll know how tiresome a chore it is, so we've got an awesome hack to save you time in the shower.
With summer around the corner, what's not to love!?
And of course it's on TikTok, that school of life for things we should've learned long ago.
TikTok user Lauren Henderson uploaded a video showing the hack, which has now had 1.6 million views.
It looks crazy like it might scratch up your skin but rest assured it works!
We'll explain why after the video:
No more swiping the razor up your leg once or twice, rinsing the hair from the razor and repeating. Just zoom up and down and up and down and up and down and you're done before you know it.
As commenter Candace Mae explained: "When you slide back down, it pushes the hair out of the blades! I've been saving this way for years."
How brilliant!
"I did this the other way and was blown away. I used to take 20min per leg!!" wrote LotsOfFakeParts.
Apparently the hack works for the awkward knobbly knee area, though watching the video is a bit nerve-wracking.
Commenters also jumped in with some other shaving tips, like:
Using conditioner instead of shaving cream because it's softer and cheaper; using men's razors as they're cheaper and work better; and one even suggested using the shaving hack while peeling vegetables. Presumably with a vegetable peeler, we hope!