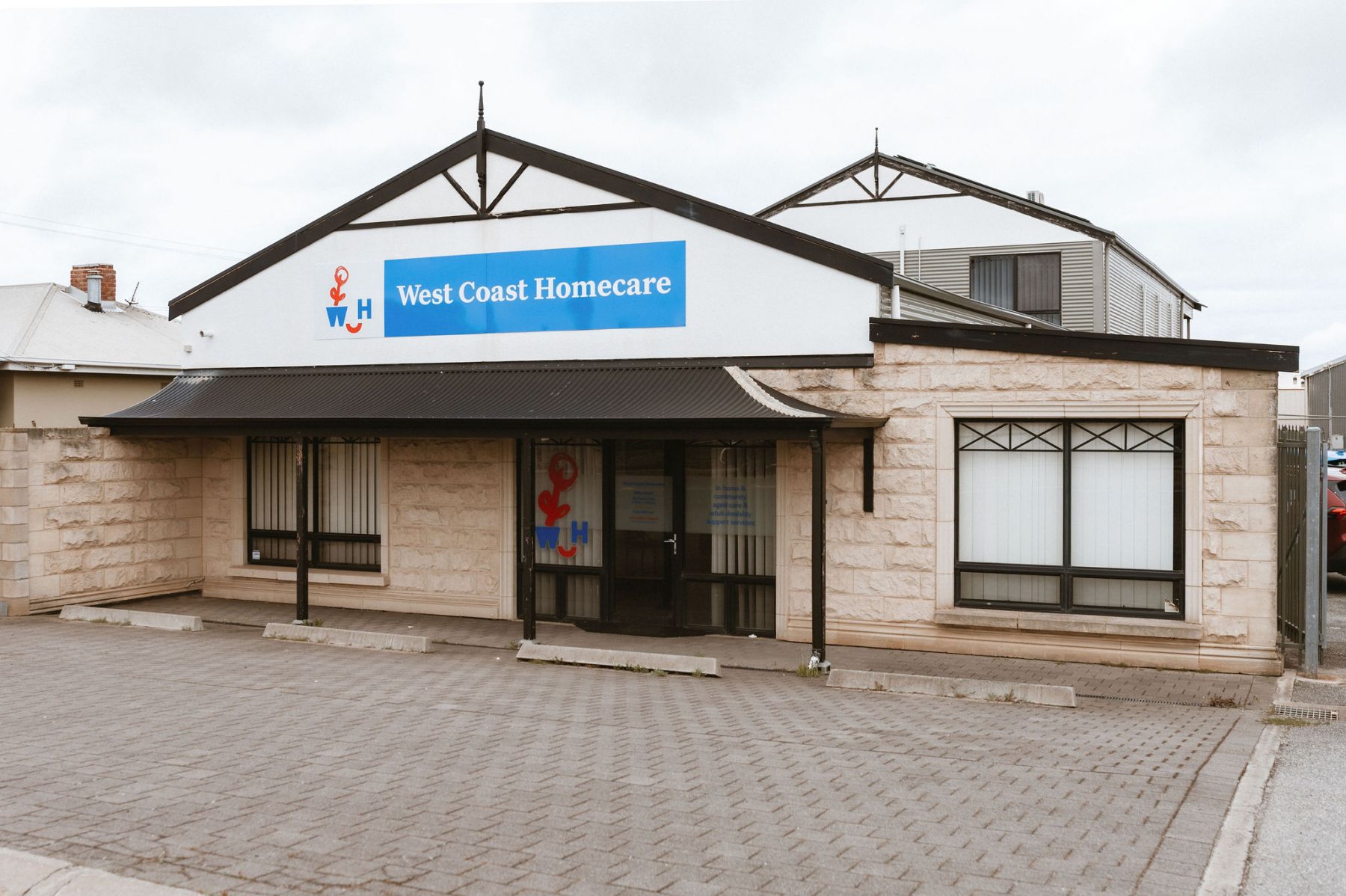 West Coast Homecare
Let's make it Happen

Contact details
Address

56 St Andrews Tce Port Lincoln, SA 5606

Email

Phone

Website
Mon

9:00am – 5:00pm

Tue

9:00am – 5:00pm

Wed

9:00am – 5:00pm

Thu

9:00am – 5:00pm

Fri

9:00am – 5:00pm
West Coast Homecare is a provider of in-home aged care and disability support services to Eyre Peninsula.
West Coast Homecare has been facilitating care in the community for more than 30 years.
Our people live local, work local, know local.
Through our network of trusted home care professionals, we offer a range of services, supporting you to continue the lifestyle you enjoy in your own home and community on Eyre.
Adaptability is in our nature, so we can support you more often, or step back when you've got it covered.
This is your life, we're just here to support you to live it how you want to.
We are your neighbour's, and we love the west coast community as much as you do.
We are your local professional support provider, familiar with your community and the necessities that make our customers and staff happy.
Our Mission:
To enrich the health and well-being of people, by providing personalized in-home care and support services
Our Vision:
To grow alongside our community, and partner with people to access the right care at the right time.
West Coast Homecare – Let's Make It Happen.