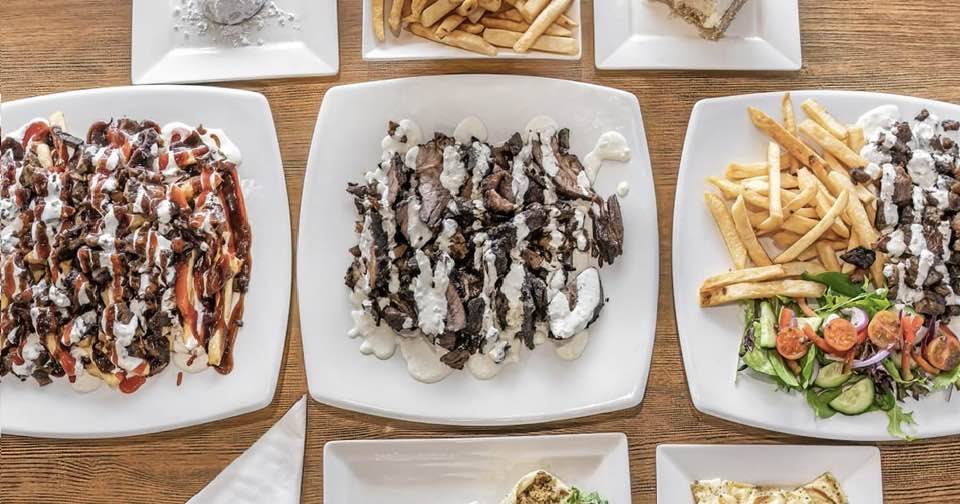 Bluewater Beach Cafe, Mediterranean dining with Waterfront Views in Beautiful Tumby Bay
Bluewater Beach Cafe, Mediterranean dining with Waterfront Views in Beautiful Tumby Bay

Contact details
Address

1 Tumby Terrace, Tumby Bay, SA, Australia, South Australia

Email

Phone

Website
Mon

9am-3pm

Tue

9am-3pm & 5.30pm-7.30pm

Wed

9am-3pm

Thu

9am-3pm & 5.30pm-7.30pm

Fri

9am-8pm

Sat

8am-8pm

Sun

8am-8pm
The Bluewater Beach Cafe is Tumby Bays Mediterranean Greek style restaurant.
Dine in or takeaway.
For that authentic Greek experience with traditional Greek recipes.
But they also have your favourite Aussie dishes too, including local fresh fish and chips.
Plus, they are also licensed!
Call in next time you visit Tumby Bay, Paul and Bruce are waiting to welcome for an Authentic Greek experience.
Customer Reviews:
Cari – We had the best day at the Bluewater Beach Cafe! We were served the best Greek food & it felt like we were there, in Greece…
The beach is right there, the Greek music in the background was perfect and the food & service was authentic Greek🙏🏻💕
We will be back! If you go, there expecting to be given a Greek experience and flavours…you will not be disappointed 🙏🏻💕
It was an amazing time and place…we are so grateful for the option of Greek food so close to home (Cleve) Thank you so much 🙏🏻💕
Love your food, your service, your experience 🙏🏻💕OPA!! Love Cari & Rodney ❤️❤️😍😍
Andrew – Dropped in for lunch with friends from Adelaide. Lamb Yiros, was very tasty.
Thank you, Paul, for the effort with the Vegetarian Yiros, it was also delicious. Thanks, Jan, for the great table service.
Diana – The share platter was amazing!We loved the souvlaki, my favourite! Very reasonable wait time, place was buzzing, service was amazing, and meal was delicious, generous and fresh. Crystal even brought flowers to tizzy up the table. We will definitely be back.
Simone – A big shout out to Bruce, Paul & the team. Great to see passion and vision come to this beautiful coastal town. We loved our lunch and conversations with the team. We even grab some stuffed capsicums to take home for dinner! See you again soon!