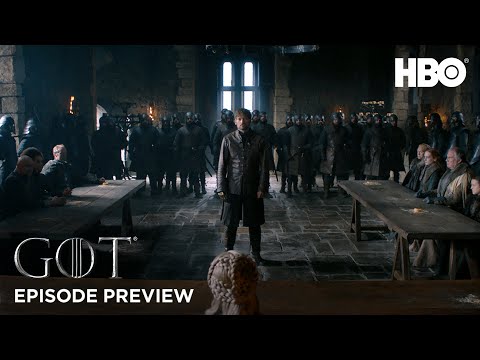 Winter is back! Season 8 of Game of Thrones returned to our screens last night to kick off a monumental final season. If you missed the episode - whether you're against internet piracy, don't pay for Foxtel, or are simply waiting for the season to debut on Digital Video Disc (or "DVD" for short) - here are some things that happened. Don't fret: we won't spoil a thing.
In fact, as an added counter measure, we've gotten Rob to write this - and he has no idea what's going on!
The episode starts in a place that's really cold. It could be Winterfell, because wikipedia tells me the episode is named "Winterfell". Lots of characters wearing big coats

Lots of characters are marching about the place
The one from X-Men isn't very trusting
There's a dragon!
Lots of characters talk about things
One young man expresses a dependence on coal for energy
A lady is disappointed that a man can't give her a particular type of pachyderm (but I won't spoil which species)
One scene took place on a boat
Another one tooks place in the snow (but a different area to that village the Starks live in)
Some characters are murdered but nobody was too upset over it
There's still no sign that Richard E. Grant's thespian character will return from a few seasons ago
One character tells another character that his (or her!) eyes are a particular colour
Yet another character arrives in the cold place. Again, I think it's called Winterfell
So there you go, you're all caught up! Enjoy talking over the events of last nights episode with your workmates without actually having to follow any of the particulars. If you'd like some spoilers for next week's episode - mysteriously titled "TBA" - you can watch the trailer below!